Hurrah to school with Maria Theresia!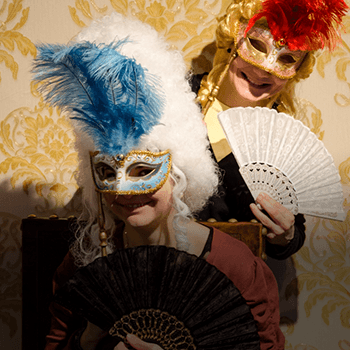 February 21, 2017 – December 31, 2017
Valdštejnská 18, Praha 1, ground floor.
An exhibition, marking the 300th birth anniversary of the only woman who sat on the Czech throne, has been conceived primarily for children. One of its parts is a photo-corner where one can travel back in time to the second half of the 18th century. In May 2017 it was complemented by awarded works from a fine-art competition "At the times of Czech queen Maria Theresia".