New School in the New Republic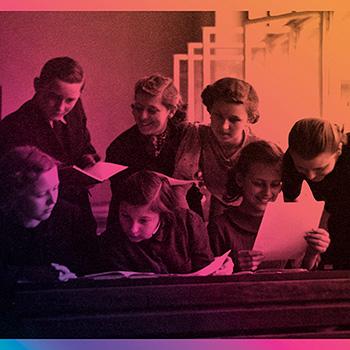 February 1, 2018 – December 31, 2018
Valdštejnská 18, Praha 1, ground floor.
This year  The National Pedagogical Museum and Library of J. A. Comenius commemorates the 100th aniversary of the commencement of Czechoslovakia by two exhibitions - New School  in the  New Republic and an "introductory" exhibition   A New Republic  is Here about the life in the interwar republic in general.
The "main" exhibition  New School  in the New Republic deals with children both at school and during their everyday life in Czechoslovakia between two world wars. It unveils rarely mentioned facts especially hard life of poor children with lack of basic means for living on the one hand and, on the other hand, meritorious social-pedagogical work of number of personalities dedicating their energy to ease the fate of these children (e.g. Anna Hlavatá-Pokorná, Eduard Štorch, Přemysl Pitter among others).
The exhibition shows different level of education in different parts of Czechoslovakia , i. e. contrast between schools in Czech lands (Bohemia, Moravia, Silesia) and eastern parts of the republic (Slovakia, Carpathian Ruthenia). It also presents progressive trends in education (an experimental  reform by pedagogue Václav Příhoda) or specialized education such as the education of disabled children (František Bakule´s Institute).
The exhibition is in Czech-English version.